I'm very well aware of the fact that everyone has different tastes in movies and TV shows as they do in music and art in general. We have different ideas, cultures, traditions and interests that separate us. But, there are certain movies and TV shows out there that you wish people would know about them and put in their bucket list (Or Netflix Queue).
This is a blog with a list of my favorite movies of all times. Of course, I don't expect everyone to agree with me on this list. However, if you are looking for some movies to watch these days and you haven't seen any or some of these, maybe you can pick one to watch today!
PS. This is only about movies and my next blog will be only about TV Shows.
The Man from Earth (2007)
One of the best movies I have ever seen. You will either hate it or love it. It begins really slow but after about 20 mins, it picks up and sucks you in the story. The setting of the story is a house in 2007. 
This History professor, John Oldman, hosts this farewell gathering at his place to which he invites his friends from the faculty. There is a biology, anthropology, psychology and art professor (who is quite conservative) present in this party. After John claims that he is actually 10,000 years old, they all start questioning him, trying to find some logical answers. Especially the part about religion is absolutely mind blowing. If you are interested in science and history like me, you will love this movie!
2. Inglourious Basterds (2009)
Brad Pitt at his best. Quantin Tarantino is at his best. The storyline is simple, but story telling is simply fantastic: In Nazi-occupied France during World War II, a plan to assassinate Nazi leaders by a group of Jewish U.S. soldiers coincides with a theatre owner's vengeful plans for the same (IMDB)
There are really funny moments, but also there are many scary moments that will shock you and shake you up. It has the suspense, it has the history, it has the humor. Like every other Tarantino movie, it is bloody, as well. But, let's be honest, it is hard to cover the  World War II period in your movie and not include any blood.
3. 3 Idiots (2009)
If you have time (because the movie is almost 3 hour-long) and you want to put yourself in a very happy mood, watch this movie! Being a Bollywood movie and all, with lots of catchy songs and dancing, and sometimes with overkill with the dramatic acting, in overall it is one of the best movies I have ever watched. Especially considering the messages given throughout the movie, such as the problems in educational system and the importance of friendship.
Two friends are searching for their long lost companion, Rancho. They revisit their college days and recall the memories of their friend who inspired them to think differently, even as the rest of the world called them "idiots". On their journey to find him, they learn a huge secret about him.
4. The Shawshank Redemption (1994)
This film is considered as one of the best movies of all times, and trust me, there is a reason for that. Both Tim Robbins and Morgan Freeman are at their bests. This movie touches very important issues such as wrong imprisonment, toughness of the prison life and the importance of keeping hope. These two inmates' friendship will warm up your hearts.
5. Saving Private Ryan (1998)
This Steven Spielberg directed movie is Tom Hanks' one of the best movies in terms of his acting performance. The traumatic experience and drama of warfare are very well explained in this movie. Based on a true story, this movie is an emotional roller coaster.
Spielberg directed Saving Private Ryan as a tribute to his father, Arnold Spielberg, who served in the U.S. Army and Signal Corps, and fought in Burma during World War II as a radio operator in a B-25 squad. Arnold also helped a young Steven to direct his first movies as a teenager, both of which involved plots that took place during World War II.
6. A Beautiful Mind (2001)
This movie is based on the true story of famous mathematician, John Nash. At the top of his career, he struggles with the unexpected and his companion will be his greatest support. From the beginning of the movie, you understand that Nash is different, and this movie really succeeds in putting you in John Nash's beautiful mind. Russell Crowe and Jennifer Connelly were awesome picks for this movie, if you ask me.
From the heights of notoriety to the depths of depravity, John Forbes Nash, Jr. experienced it all. A mathematical genius, he made an astonishing discovery early in his career and stood on the brink of international acclaim. But the handsome and arrogant Nash soon found himself on a painful and harrowing journey of self-discovery. After many years of struggle, he eventually triumphed over his tragedy, and finally – late in life – received the Nobel Prize (source: IMDB).
7. Ice Age (2002 – 2016)
When I first watched Ice Age, it was dubbed in Turkish. I don't know if it made a difference or not, but I laughed SO hard! I usually watch comedies with a constant smile or grin, but I seldom laugh hard. I remember laughing a lot watching Ice Age, especially Sid and Scrat would crack me up. Considering I'm a geologist, maybe I also had special love for this series. It definitely gives important messages about the environment, history, animals and friendship, as well.
PS. If you are interested in Pixar movies and Ice Age is not to your taste, please try 'UP' or 'INSIDE OUT'. you will definitely love one of them!
Here is a funny scene from Ice Age with Turkish dubbing: https://www.youtube.com/watch?v=WhZhEsXJY5M
8. The Hangover (2009)
If you want to have a good laugh today, watch this movie! As a foreigner, I don't get American inside jokes or cultural clues very much in comedies, or I don't find them funny to be honest, no offense. This is why I couldn't enjoy the movies like 'The Big Lebowski' or 'American Pie' etc. But this movie will give you a good laugh, no matter where you are from!
9. The Lord of the Rings (2001, 2002, 2003)
Hmm… Where to start?… This trilogy will blow your mind away… Especially the first (The Fellowship of the Ring)  and the third one (The Return of the King). The second one was also cool, especially the battle scenes. If you enjoy fantasy films, this will be on top of your list.
Full of special effects, This movie not only does give a visual feast but also it gives many important messages to the audience: Such as greed is not good, team work is important, real friendhips are invaluable, and you need to make sacrifices for your loved ones.
PS. While everyone's favorite duo was Arwen and Aragorn, mine was Frodo and Sam 🙂
10. Star Wars (1977 – 2017)
I can see you roll your eyes and hear you saying "Of course, you had to…". Well, sorry guys if you don't enjoy sci-fi, but you are really missing out. This series is A-M-A-Z-I-N-G!!! The technology they used back in 1977 will blow your mind.
It has breathtaking special effects, yes. But also the storyline, the continuous fight between the good and the evil (The force and the dark side) will take you into the story so quickly. Different creatures from all around the galaxy will make the movie seem magical. Yoda's wisdom, Obi-Wan Kenobi's moral, Anakin Skywalker's passion, R2-D2 and C3PO's loyalty, Padme's purity will make you want to even watch more. All these emotions and characters are all well blended in this Sci-fi action drama.
My all time winner: Back to the Future (1985, 1989, 1990)
Back to the Future trilogy has a special place in my heart. If you were born in the 80s, this movie must be special for you, too. It was the first of its kind, after 'E.T', with a quite different storyline. Michael J. Fox (Marty), Christopher Lloyd (Dr. Emmett Brown) travel in time. By doing this, they realize it is not OK to change the past, hence it affects the future. But how about if you change the future? What happens then? You will figure it out!
Special thanks to: Titanic (1997), Kill Bill (2003, 2004)  and Alien (1992)
It would be cruel not to mention these movies here. Yet again, they were the masterpiece, one of their kinds when they first hit the theatres! A Big applause! James Cameron's 'Titanic', David Fincher's 'Alien' and Quantin Tarantino's 'Kill Bill' (series). Such masterpieces!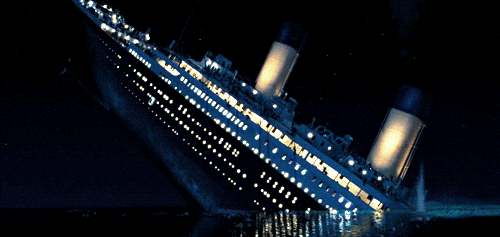 I will see you  with the list of my favorite TV Shows of all times soon!
Until then, hoscakalin!
-Ece