When it comes to TV Shows/Series, everyone looks into different things. In my opinion, a good series must:
Be believeable: The actors and actresses need to act so well that we should forget that we are watching TV and we should be able to find ourselves in their world as if it was the reality: We need to feel what the characters are feeling. This happens only when: 1. The scenarists write a good script with realistic conversations and consistent story lines 2. When the actors and actresses do an amazing job. The audience is smart; whenever they see a mistake in decor, an inconsistency in storyline or a cheap quality in filming, they notice it right away. They immediately stop watching the show. Let's not forget, the lost audience is gone forever. But, in my opinion, the reverse is also true: Once you get the audience hooked, they will be with you forever.
Include the element of surprise: The more the series get predictable, the less you want to watch them. A main character dies, or a war breaks, or an accident happens. Someone cheats, or becomes a murderer, or loses their mind. Someone decides to quit the team, or commits suicide. These type of surprises keep the series live.
Have a cliff hanger: It doesn't necessarily have to happen at the end of all episodes but maybe 85%of them must finish with a cliff hanger. We are human beings, we like to be intrigued!
Be original: The writers of 'Battlestar Galactica' 'Star Trek' and 'Star Wars' might have influenced each other, and the creators of 'the 100' might seem like a fan of 'Battlestar Galactica'. One can also claim that the creators of the 'Stranger Things' might have grown up watching 'the Goonies'. So, it is OK to have some similar elements, as long as you also provide something unique and original. However, if the series is 'too similar' to another series, then they will lose their audience.
I have prepared my own list of the 'Best TV Series of all times' or maybe, in more modest words, some shows that shaped the years they were aired in. So, I highly recommend that  these TV Series must be in your watch list.
Blogger's Note: For the each Headline here I chose a font that I think suits the best to the series' character.
What's happening?
It's the depiction of two powerful families – kings and queens, knights and renegades, liars and honest men – playing a deadly game for control of the Seven Kingdoms of Westeros, and to sit atop the Iron Throne. The series is filmed in Northern Ireland and Malta.
Definitely watch if: You like surprises, history, scenic visual effects, medieval, fantasy, war, politics and drama.
Don't watch if: You don't like fantasy and if you can't handle bloody and nude scenes.
What is best about this Series: I'm sure everyone would agree that this series has the best visual effects and the costumes so far. However, I think the 'best thing' about this series is the characters that grow with the Series. There are many characters in the show that anyone can relate to them so easily. For example, my favorite character is Tyrion Lannister, who is witty, fair, brave and smart. But underneath it all, he is very delicate and naive.
What could have been different: They changed the Mountain character 3 times- 3 different actors… As I said, we notice these things and that takes away 'the real' feeling to it. Just saying.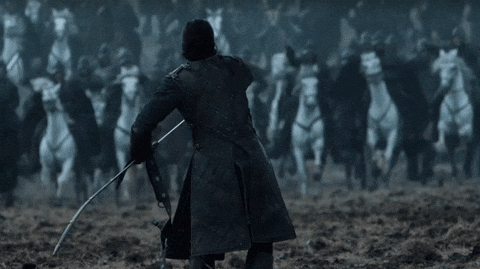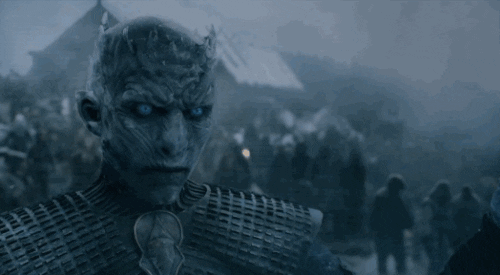 What is happening?
What's left of humankind struggles for survival against the robot Cylons, who have killed millions. The Galactica, led by William Adama, protects a patched-together fleet of civilians – led by de facto president Laura Roslin – in search of a mythical planet called Earth.
Definitely watch if: You like surprises, space, visual effects, sci-fi, war, politics, romance and drama.
Don't watch if: You don't like sci-fi.
What is best about this Series: Definitely the wisely written script. Every episode is so exciting that you can't stop after watching one episode: You just want to keep going! Definitely this show has a lot of cliff hangers. Besides, the series has the best music!
What could have been different: Baltar's situation, in general his role in the whole series is a little confusing. At the end of the series, it would have been nice to connect some dots.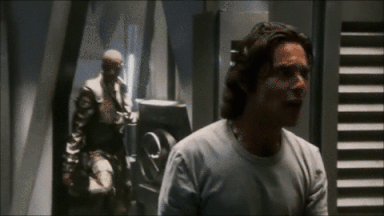 What is happening?
In this contemporary version of Sir Arthur Conan Doyle's detective stories, Dr. John Watson is a war vet just home from Afghanistan. He meets the brilliant but eccentric Holmes when the latter, who serves as a consultant to Scotland Yard, advertises for a flatmate. Almost as soon as Watson moves into the Baker Street flat, they are embroiled in mysteries, and Sherlock's nemesis, Moriarty, appears to have a hand in the crimes.
Definitely watch if: You like criminal-detective shows, Britain or British accents, action.
Don't watch if: You don't like fast-paced TV shows.
What is best about this Series: Definitely the beautiful mind of Sherlock Holmes. Watching him connecting the dots so quickly and wisely is absolutely fun and breathtaking.
What could have been different: The series is too short and their Christmas special was terrible.
What is happening?
The survivors of Oceanic Flight 815 were 1,000 miles off course when they crashed on a lush, mysterious island. Each person possesses a shocking secret, but they've got nothing on the island itself, which harbors a monstrous security system, a series of underground bunkers and a group of violent survivalists hidden in the shadows.
Definitely watch if: You like suspense, fantasy, action.
Don't watch if: You don't like mystery. You won't get answers to your questions right away.
What is best about this Series: Definitely the mysterious nature of the island and the mysterious background of each character.
What could have been different: The ending, man… Why? It could have been so much better!!! Ugh…
What is happening?
When a young boy disappears, his mother, a police chief, and his friends must confront terrifying forces in order to get him back.
Definitely watch if: You like suspense, fantasy, period series (80s), sci-fi and action.
Don't watch if: You don't like movies involving kids. The main characters are kids.
What is best about this Series: The director gives the 80s feeling in a perfect way. Also, the friendship between the main characters is so fun to watch. But the best part of the movie is each character is a heroic one in themselves. Every character in this series is equally strong.
What could have been different: I really didn't find it natural when the they kissed at the prom. I would definitely change that.
What is happening?
At fictional Princeton Plainsboro Teaching Hospital in New Jersey, prickly genius Dr. Gregory House tackles health mysteries as would a medical Sherlock Holmes, all the while playing mind games with colleagues that include his best friend, oncologist James Wilson. House, an acerbic infectious disease specialist, solves medical puzzles with the help of a team of young diagnosticians. Flawless instincts and unconventional thinking help earn House great respect, despite his brutal honesty and antisocial tendencies.
Definitely watch if: You like mystery, real life drama, medical themes, comedy.
Don't watch if: You don't like series with annoying (even though smart) characters.
What is best about this Series: The Dr. House character: funny, agitated and annoying, but lonely and fragile. While he saves patients' lives, his team saves his.
What could have been different: Like every other medical series, it gets repetitive and predictive.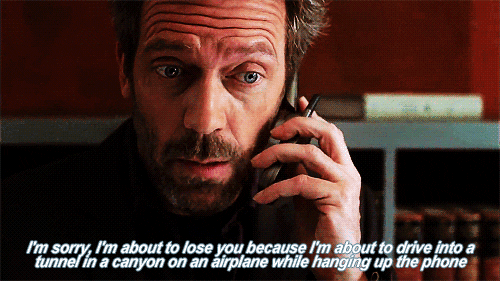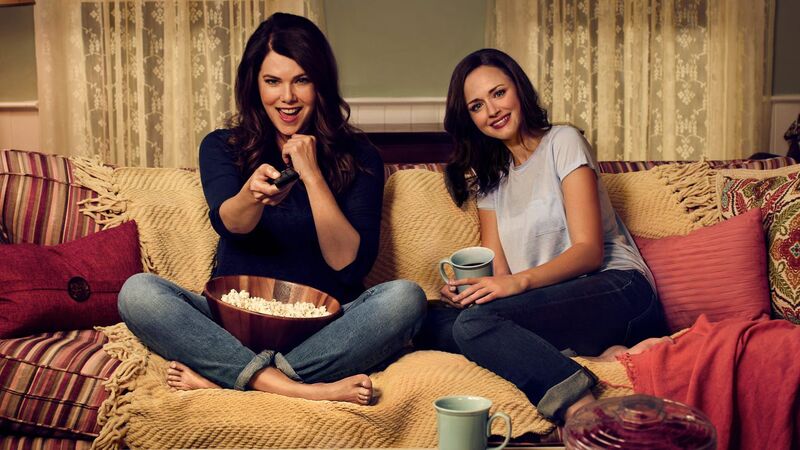 What is happening?
Set in a storybook Connecticut town populated by an eclectic mix of dreamers, artists and everyday folk, this multigenerational drama about family and friendship centres around Lorelai Gilmore and her daughter, Rory. Lorelai owns the town's bed-and-breakfast, the Dragonfly Inn, with best friend/chef Sookie, and contends with weekly dinners with eccentric, well-off parents Richard and Emily Gilmore (who always have something to say about their daughter's life). After high school, Rory attends university but frequently returns to Stars Hollow to visit her mom.
Definitely watch if: You like heart warming comedy-drama, family theme, 'small town' theme and if you believe in power of coffee and/or books.
Don't watch if: You don't like series with no action.
What is best about this Series: The friendship between Lorelai (the mother) and Rory (the daughter). I lost my mother in 2004 to an illness. Maybe that's why this series has a special place in my heart. Also, I have always wanted to be a mother like Lorelai.
What could have been different: I did not like how the series ended. I guess I had had higher epectations from that character who made a big confession (Trying hard not to give a spoiler here haha).
What is happening?
Based on the comic book series written by Robert Kirkman, this gritty drama portrays life in the months and years that follow a zombie apocalypse. Led by former police officer Rick Grimes, his family and a group of other survivors find themselves constantly on the move in search of a safe and secure home. But the pressure each day to stay alive sends many in the group to the deepest depths of human cruelty, and Rick discovers that the overwhelming fear of the survivors can be more deadly than the zombies walking among them.
Definitely watch if: You like suspense, action and drama.
Don't watch if: You can't stomach gross-looking zombies.
What is best about this Series: The mystery of not knowing what is going to happen next. A lot of people 'turn' in this series. I mean… A LOT. Also, the acting talent of zombies will blow your mind! So realistic.
What could have been different: I haven't finished the series yet. The final season is still airing. However, I will be very disappointed if they don't tell us what the way is to get out of this hell and/or why this happened in the first place.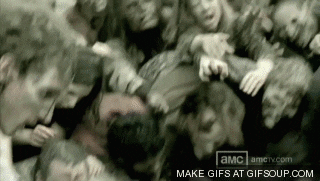 What is happening?
Mensa-fied best friends and roommates Leonard and Sheldon, physicists who work at the California Institute of Technology, may be able to tell everybody more than they want to know about quantum physics, but getting through most basic social situations, especially ones involving women, totally baffles them. How lucky, then, that babe-alicious waitress/aspiring actress Penny moves in next door. Frequently seen hanging out with Leonard and Sheldon are friends and fellow Caltech scientists Wolowitz and Koothrappali. Will worlds collide? Does Einstein theorize in the woods?
Definitely watch if: You like comedy, sarcasm, sit-coms and science.
Don't watch if: You can't stand annoying smart characters (Like in Sherlock and Dr. House, Sheldon is an annoying genius).
PS. Sheldon is my favorite character 🙂
What is best about this Series: The length of the each episode is a perfect dose for a good laugh. And the best part about it for me is that they are all (almost all) scientists!! <insert heart here>
What could have been different: As in any sit-com, there are ups and downs in terms of quality of the jokes. Some episodes are hilarious whereas some of them are just… meh.
What is happening?
The animated series is not for children. In fact, its goal seems to be to offend as many as possible as it presents the adventures of Stan, Kyle, Kenny and Cartman. The show has taken on Saddam Hussein, Osama bin Laden, politicians of every stripe and self-important celebrities. Oh, and Kenny is killed in many episodes.
Definitely watch if: You like comedy, sarcasm and current political issues.
Don't watch if: You are not following current events or if you can't handle bad language. Some people find this show really offensive.
What is best about this Series: The humor and the creativity. Have you ever played Cards Against Humanity? Sometimes I think the creators of that game and the South Park series could be the same.
What could have been different: Some episodes have inside jokes, with references to American culture  and history that I don't understand. But that is my fault, not theirs.
Special Thanks to…
Friends
For their heart-warming and funny friendship and romance. They were the first of their kind. Definitely opened up Hollywood doors for Jennifer Aniston (Yay!).
Criminal Minds
FBI profiling at its best, I really enjoyed this true crime series very much! (Of course, Dr. Reid was my favorite)
CSI NY
Nope, not just 'CSI' or 'CSI Miami', my all time favorite Crime Scene Investigation series was CSI NY with its awesome cast!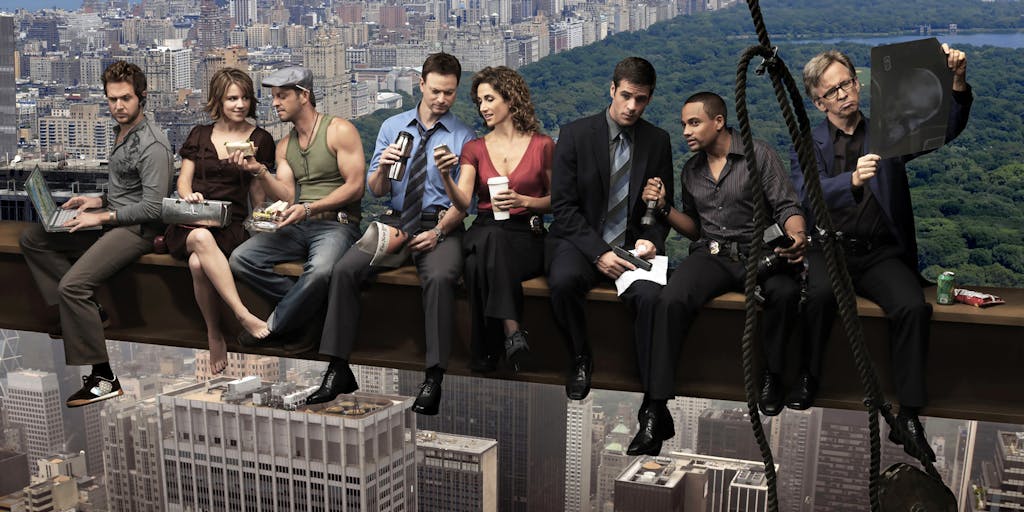 Dexter
This show definitely has become a phenomenon. This show's popularity made a lot of people worried since Dexter Morgan is a serial killer. I'm a big fa, as well: I have watched the whole show twice already 😀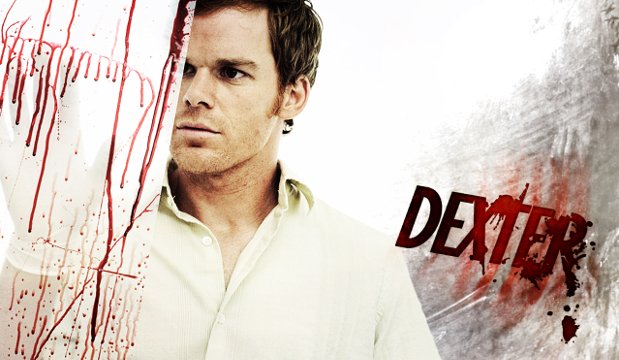 Hope you enjoyed this list and I hope you try some of them during the holiday!
Hoscakalin!
Ece